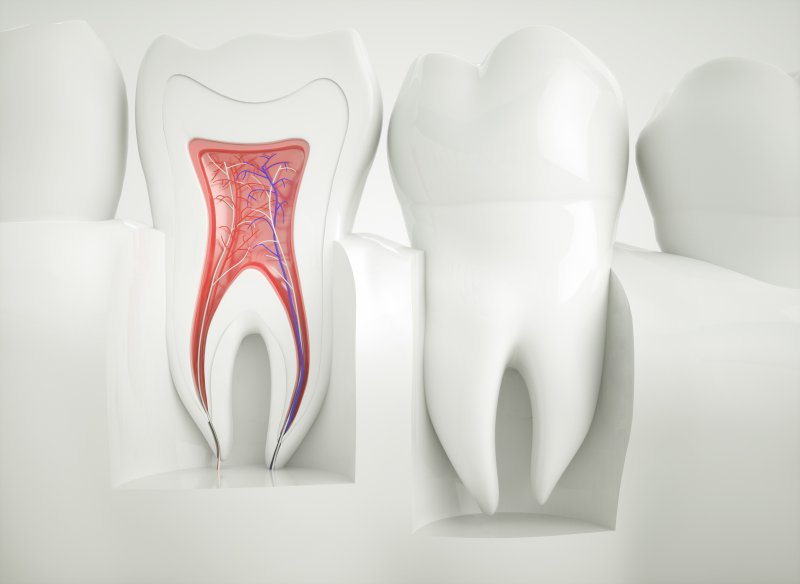 One 2019 study suggests that more people are afraid of root canal therapy than public speaking, spiders, or being trapped in an elevator. Of course, the treatment is nowhere near as frightening as people believe it to be – but at the same time, if your dentist says you need a root canal you're already suffering from a serious oral health problem. As such, you'll naturally want to avoid needing root canal therapy at all costs – and one way to do that is to take advantage of your dental insurance coverage.
What Does Dental Insurance Cover?
Dental insurance is structured in a way where some services receive higher coverage than others. Under most plans, preventive care is covered up to 100%; that means once you've met your deductible, your insurance company will pay the entire cost of your biannual checkups and cleanings. Meanwhile, coverage for restorative care – as in, the treatments you need after a dental problem has already occurred – is usually between 50% to 80%.
How Can Using Your Dental Insurance Help You Avoid a Root Canal?
While you could use your plan to help pay for root canal therapy, utilizing your preventive coverage could lower your risk of even needing the treatment in the first place. Checkups and cleanings give your dentist a chance to look for signs of tooth decay that you might not have noticed on your own. Treating tooth decay in its earliest stages makes it less likely that you'll have a dental infection later on – meaning there's less of a chance of root canal therapy being in your future.
With a good dental insurance plan, fitting preventive dentistry into your budget is much easier, helping you get the care you need to protect your smile at a reasonable price.
How Else Can You Avoid Needing a Root Canal?
Of course, visiting your dentist in Dallas for regular checkups is just one step in a good oral hygiene regimen. Follow these tips to keep the risk of needing root canal therapy to a minimum:
Brush your teeth at least twice a day. Use a soft-bristled toothbrush that won't damage the enamel.
Floss daily to clean the spaces between your teeth that a toothbrush can't reach.
Rinse with fluoride-based mouthwash to get rid of any cavity-causing bacteria that might still be hiding in your mouth even after brushing and flossing.
In short, if you don't want to need root canal therapy in the future, you need to be proactive about taking care of your smile – and doing that will be much easier if you can use your preventive coverage wisely. Are you not sure how to best use your dental plan to protect your smile? Talk to your dental team; they can answer any questions you have and show you the best way to maximize your benefits.
About the Practice
Here at Soleil Dental in Dallas, our expert dentists and friendly dental team help patients of all ages enjoy brighter smiles that allow them to lead healthier, happier lives. We are in-network with common insurance plans like Delta Dental, MetLife, and Humana. If you have questions about maximizing your benefits, our team will be more than happy to help; you can reach out to us through our website or by calling (214) 304-2112.