Dentures – Dallas, TX
Beautifully Rebuilding Your Compromised Smile
Missing just one tooth can be pretty problematic—but when you're missing one or both arches of teeth, you're really in trouble! Not only is the appearance of your smile negatively impacted, but you'll struggle to perform basic daily tasks like biting, chewing, and even speaking. Fortunately, here at Soleil Dental, we're able to assist patients with several missing teeth using dentures, one of the most tried-and-true tooth replacement options around. Using these lifelike prosthetics, we can beautifully rebuild your compromised smile! Keep reading below to learn a little more about what dentures in Dallas are capable of, or feel free to give our team a call today to schedule your consultation.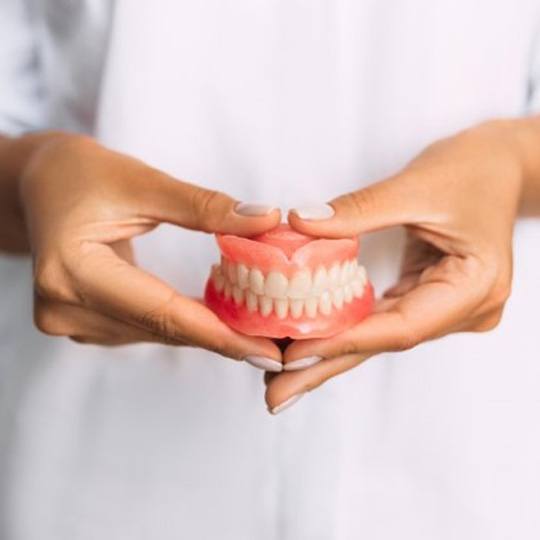 Why Choose Soleil Dental for Dentures?
Friendly Dentists with Years of Experience
Comfortable Office with Modern Amenities
Beautiful Restorations You'll Love Showing Off
Who Is a Good Candidate for Dentures?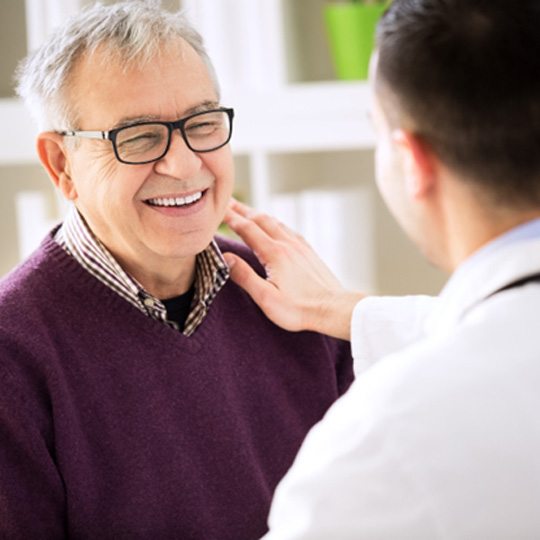 Dentures are surprisingly versatile, given that they can assist patients who are missing just a few teeth, but also one or both arches. In most cases, patients with this sort of extensive tooth loss are eligible to receive dentures, but you'll still need to come in beforehand so that we can inspect your situation. During this consultation, we can inspect your mouth and then determine which type of denture best suits your needs, as well as if there are any preparatory procedures that need to be completed beforehand. In some cases, patients with existing oral health issues like gum disease or tooth decay will need to undergo treatment before they can be outfitted with their dentures.
Types of Dentures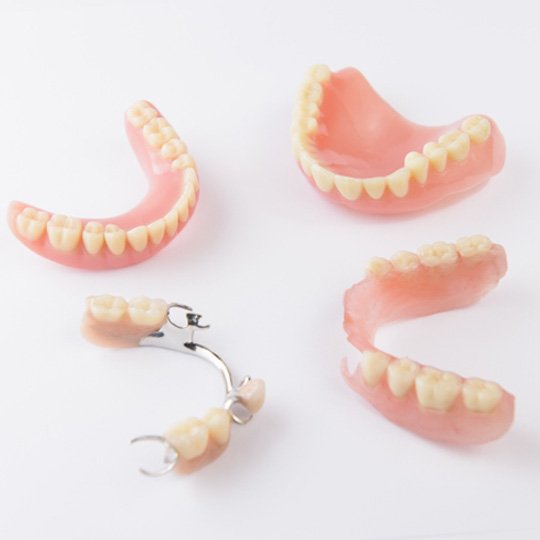 Since everybody experiences tooth loss differently, there are various types of dentures that are capable of assisting with different situations. And thanks to constant advancements in dental technology, these restorations are more natural-looking and comfortable to wear than ever before! Here's more about a few of the options we might recommend for addressing your tooth loss:
Partial Dentures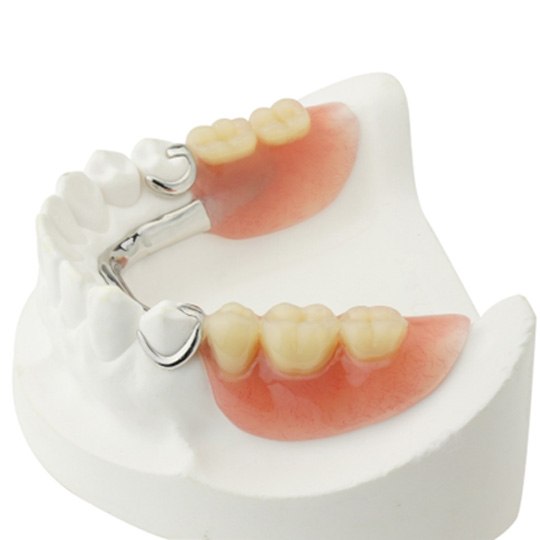 For patients missing several teeth in a row, but not an entire arch, partial dentures are often recommended. These are crafted from a gum-colored acrylic base supported with metal and combined with lifelike prosthetic teeth, and they're designed to fit around your existing teeth with the assistance of anchoring clasps. They can be removed for cleaning, making them relatively convenient and easy to care for.
Full Dentures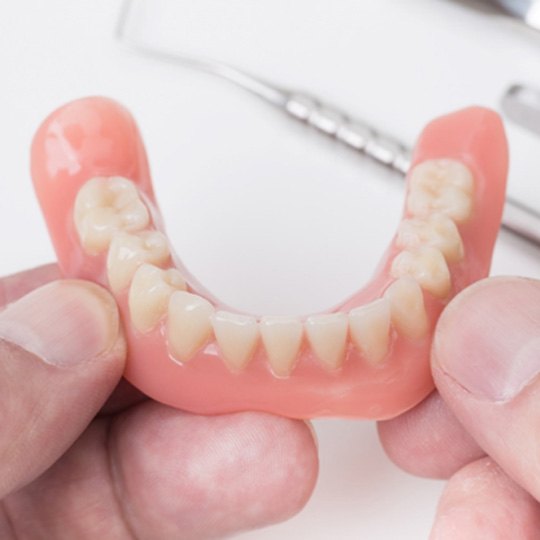 Full dentures are ideal for when a patient is missing an entire arch (or two) of their teeth. They also utilize discreet, gum-colored bases like their partial counterparts; however, the way they're anchored differs. They rely on a combination of muscle control, suction, and denture adhesives to remain in place. This solution can improve your bite power and overall quality of life dramatically!
Implant Dentures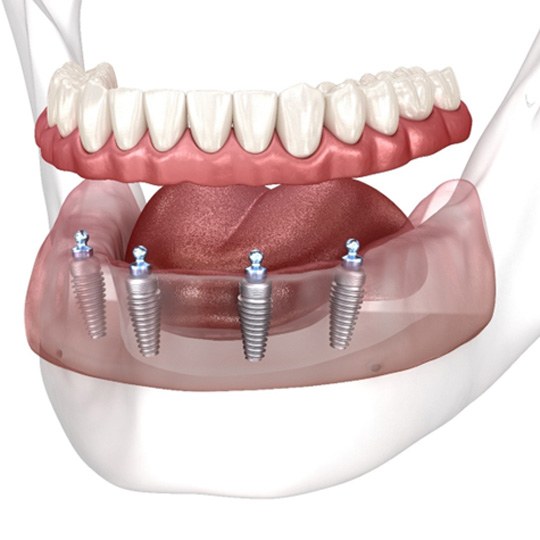 Implant dentures combine the practical usefulness of dentures with the unique and advantageous properties of dental implants! Using small titanium posts that are surgically placed below the gumline and directly into the jawbone, the roots of missing teeth can be fully replicated, which in turn provides unwavering support for your new restorations. And the best part is that people won't even be able to tell that you've had your smile rebuilt unless you inform them yourself!
The Benefits of Dentures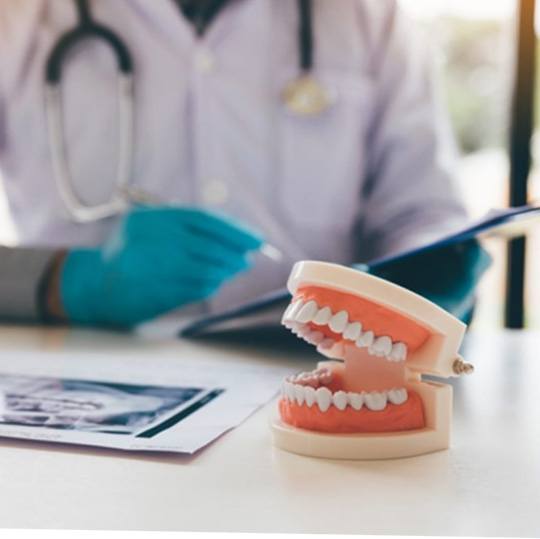 There are countless benefits that you unlock access to when you decide to restore your smile with dentures. Here are just a few of these notable advantages:
They effectively restore your ability to bite, chew, and speak
They're fully customized for you, meaning they'll look and feel natural
Dentures can last for 7+ years with good maintenance, and they're quite easy to care for
They're considered very cost-effective
They help to preserve a more youthful facial shape