Veneers – Dallas, TX
The Quickest Way to Perfect Your Smile
While not everyone is born with their dream smile, it doesn't mean you have to settle for teeth that you aren't comfortable with. If you're struggling with dental flaws, you can easily address them with veneers. At Soleil Dental, we offer high-quality porcelain layers that can enhance your teeth and help you achieve the celebrity smile you've always wanted! If you wish to learn more about veneers in Dallas or want to schedule your initial consultation, read on or give our team a call today.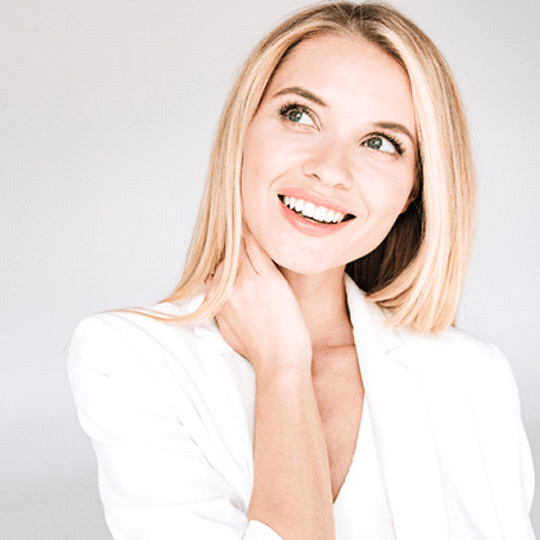 Why Choose Soleil Dental for Veneers?
Durable & Natural-Looking Dental Materials
Professional, Friendly, & Dedicated Dental Team
Completely Customized Treatment For Every Patient
What Are Dental Veneers?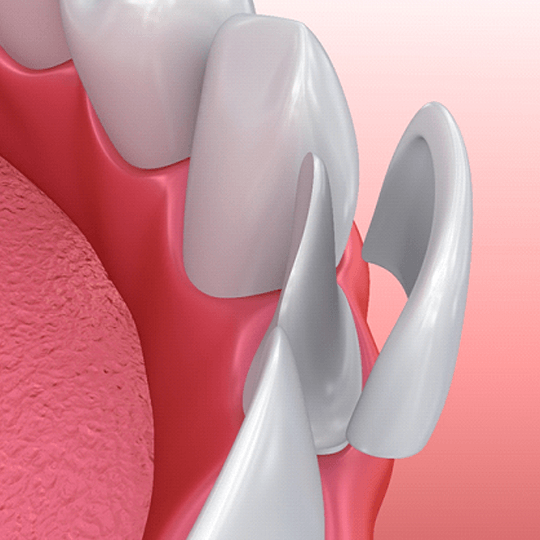 Dental veneers are usually wafer-thin layers crafted out of tooth-colored material, which are then bonded over the front side of your affected tooth. These lifelike shells can conceal most kinds of dental imperfections, such as cracks, chips, stains, misshapes, and gaps. Veneers are typically constructed out of durable materials like dental ceramic and porcelain, providing a natural-looking result that closely resembles your tooth enamel. They can even withstand the pressures of chewing like your permanent teeth and are highly resistant to stains and chips.
The Process of Getting Veneers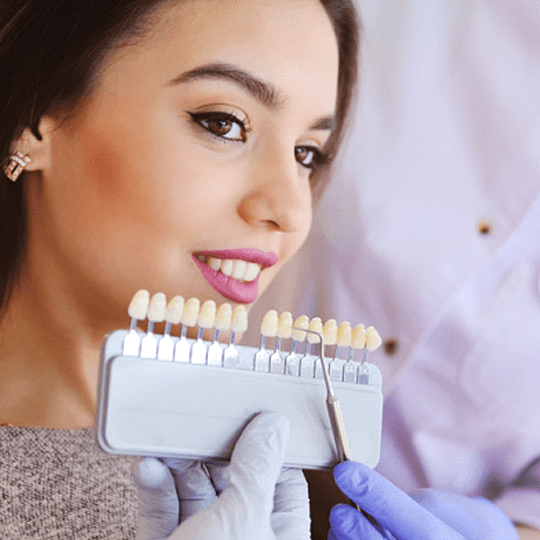 You'll first undergo an initial consultation where we will discuss your oral health, your smile goals, and how veneers can help you accomplish the results you're hoping for. If we determine that you're eligible for the treatment, we'll begin by removing a small portion of your tooth enamel from the front-facing surface to make room for your veneers. We'll then take impressions of your smile and send them to a dental lab where they can construct your porcelain layers.
This should typically take a couple of weeks to complete. In the meantime, we'll have you wear a provisional set of veneers to both protect your exposed tooth and serve as "test runs." Our team will make any necessary adjustments based on your temporary set to ensure your permanent ones work perfectly. Once your final veneers are constructed, you'll come back to our office so we can switch the provisional ones out. After ensuring your porcelain shells are polished and that you're satisfied with the results, you'll be sent on your way to enjoy your new and improved smile.
The Benefits of Veneers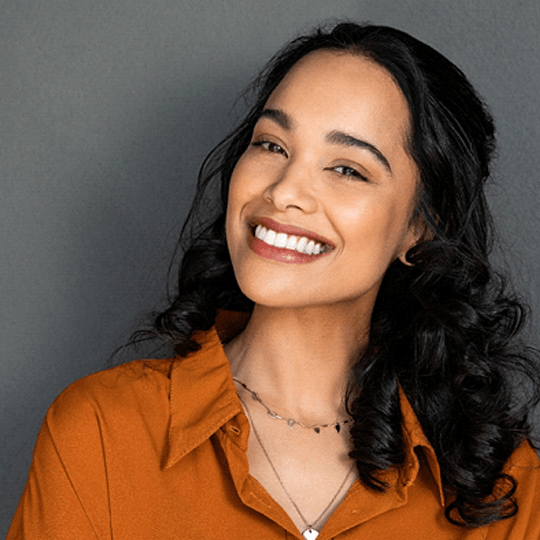 You can be sure to enjoy numerous cosmetic benefits with veneers, including:
Lifelike appearance: Veneers won't appear bulky or unnatural, so you'll be able to show off pearly whites that look like your permanent teeth.
Complete customization: Your results will match the exact size, shape, and color that will both improve and blend seamlessly with the rest of your smile.
Highly resistant to stains: Veneers are made of non-porous material, making them extremely resilient to discoloration and providing a near-permanent whitening solution.
Long-lasting solution: With proper care, you can expect your veneers to last 15 years or more.