Invisalign – Dallas, TX
A Straighter Smile Without the Metal
If you never got traditional metal braces when you were younger, you may think it's too late to get the straight smile you've always wanted. Well, that's far from true! Invisalign is a modern solution that'll allow you to discreetly and comfortably achieve your desired results without the awkwardness of metal wires and brackets. It'll move your teeth in a way that's virtually unnoticeable! To learn more about this orthodontic treatment, continue reading or schedule a consultation with our team today.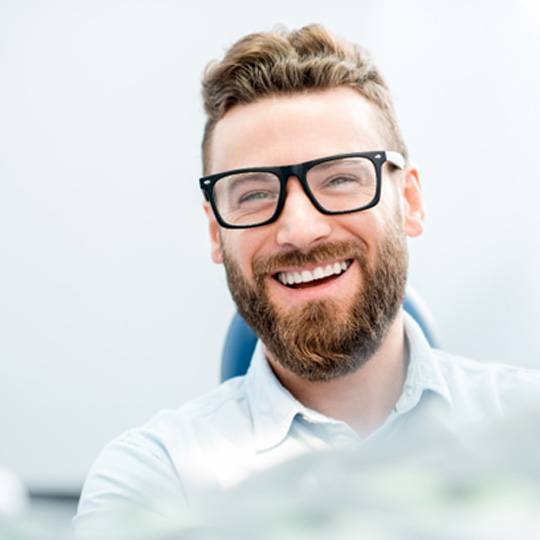 How Invisalign Works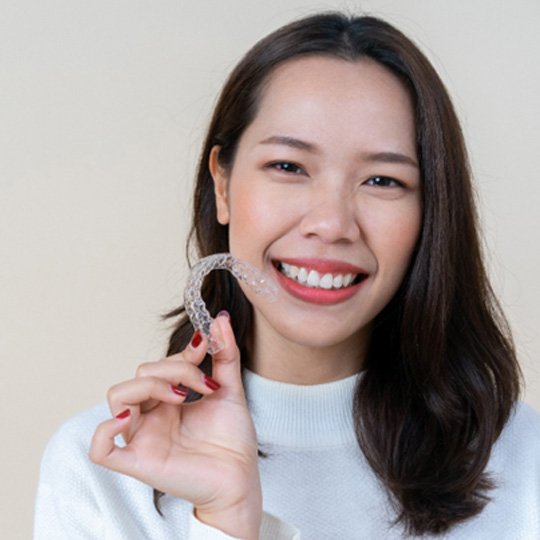 Invisalign in Dallas uses a series of clear aligners to gradually shift your teeth into a straighter position. Each set is worn for a predetermined amount of time, which is usually two weeks. A portion of your smile is moved into proper alignment until the entire thing is straight. Even though you won't have to visit your dentist as often as you would with traditional braces, you will still need to see them every six weeks or so to pick up your new trays and ensure everything is going according to plan.
Indications for Invisalign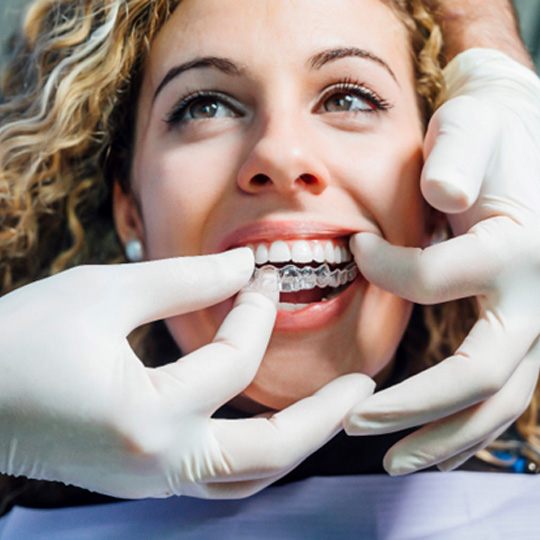 Believe it or not, Invisalign can be used to treat multiple orthodontic issues. Some of those include:
Crowded Teeth
Do you feel like you have too many teeth in your mouth? If so, you may benefit from Invisalign in Dallas. Crowding needs to be addressed as soon as possible because it can increase your risk of tooth decay and gum disease. Fortunately, the clear aligners can bring your teeth into a properly aligned position.
Gaps Between Teeth
Having spaces in your smile isn't just unsightly – they can put you at risk of cavities and gum infections. That's mainly because food can more easily get trapped in these gaps, causing decay and bad breath. With Invisalign, your teeth can be pushed back into a healthier and more aligned position.
Bite Alignment
A misaligned bite can place unnecessary pressure on your temporomandibular joint, causing problems like TMJ disorder and teeth grinding and clenching. If you have an underbite, overbite, or crossbite, Invisalign can correct these issues.
The Benefits of Invisalign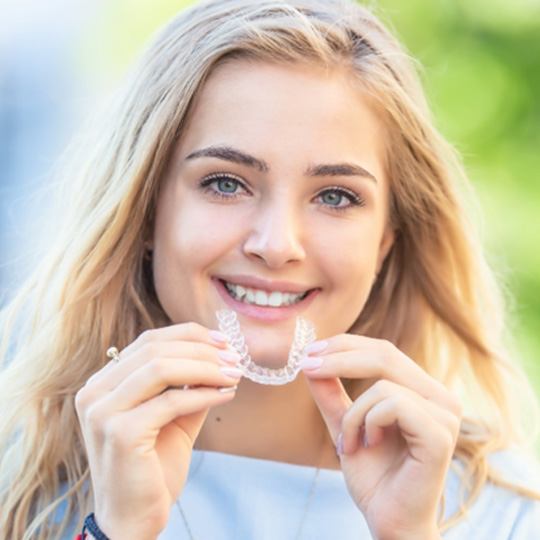 Choosing to improve your smile with Invisalign in Dallas will allow you to reap several incredible benefits, such as:
Increased comfort – Invisalign is created with a smooth plastic design, which won't irritate the gum tissue like metal braces can.
Faster results – Traditional braces take about two to three years to help you achieve your desired results. Meanwhile, Invisalign can be completed in just 12 to 18 months.
Discreetness – Since the clear aligners are virtually invisible, no one will even know you're undergoing orthodontic treatment.
How Much Does Invisalign Cost?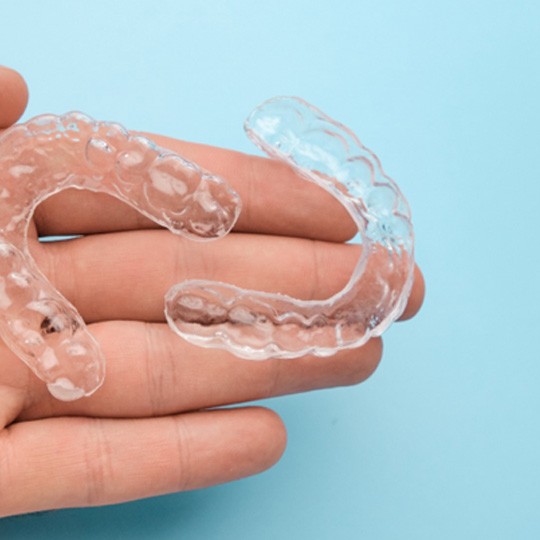 Every case is unique, which means it's impossible to know how much your treatment will cost until you come in for an exam. During your consultation, we'll explain which factors will influence the overall price tag. Rest assured – our team will thoroughly go over the pricing information to ensure you know what to expect every step of the way.