Cosmetic Dentistry – Dallas, TX
Boost Your Smile Along with Your Self-Esteem
Your smile is an important part of your self-image. Many people remember your smile more than anything else when meeting you for the first time, so if there's anything that you feel might get in the way of a good first impression, it can hurt your confidence. Cosmetic dentistry aims to address discolored spots, small cracks, and other imperfections in order to beautify your smile as a whole. Call today to get started on improving your grin with cosmetic dentistry in Dallas, TX.
Why Choose Soleil Dental for Cosmetic Dentistry?
ZOOM! Whitening Treatment Available
Lifelike Veneers, Crowns, and Cosmetic Bonding
Two Bilingual Dentists That Listen Carefully
Porcelain Veneers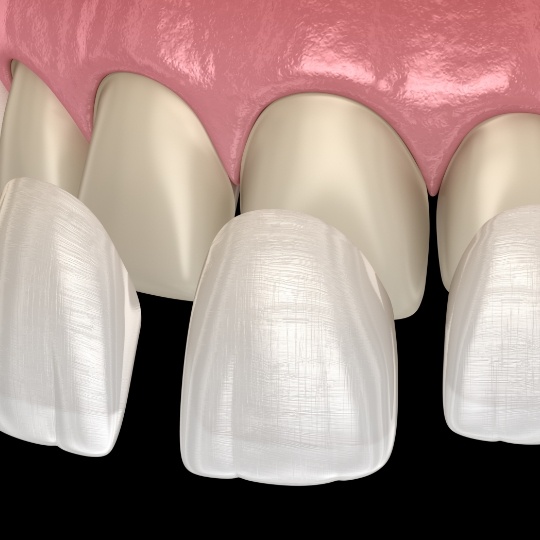 Small gaps between your teeth, minor chips in your enamel, and stains left by years of drinking coffee are all very different kinds of cosmetic problems – and yet, with veneers, we can correct them all at once! Each veneer is a thin sheath of tooth-colored material designed to completely cover the front side of your teeth, creating a flawless appearance for your tooth in just a couple of appointments. We might place a few veneers or enough to cover all of your visible teeth depending on the changes you want.
Metal-Free Dental Crowns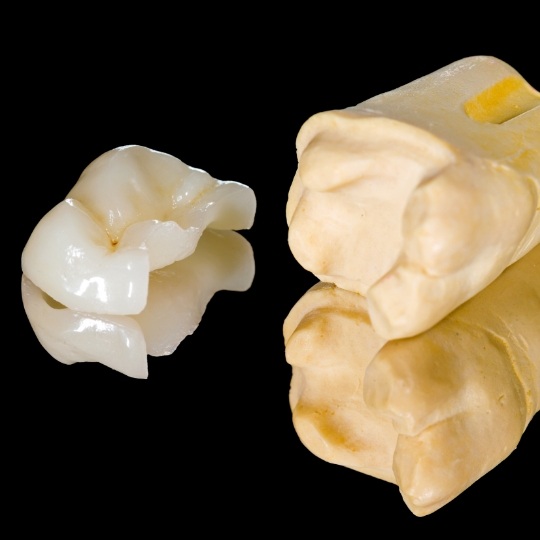 Crowns are usually placed for restorative purposes, but they can also be used for aesthetic reasons. We have multiple options for tooth-colored crowns that don't contain any metal at all. They offer long-term strength and durability, but they can also be customized to match the other teeth. This blended look creates a natural appearance that doesn't reveal your dental work.
Cosmetic Dental Bonding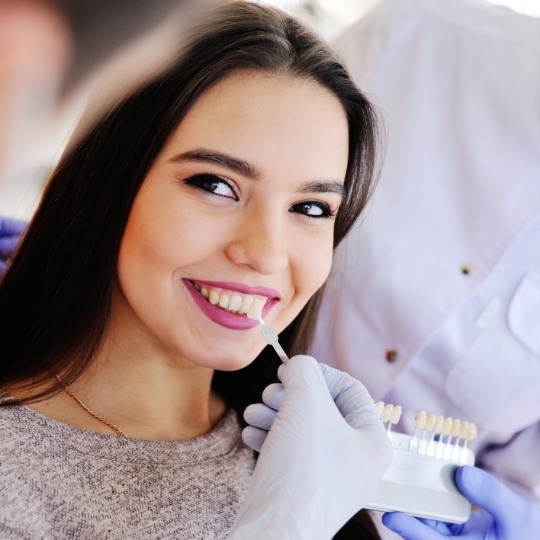 Sometimes, a minor chip or crack is all it takes to make you feel embarrassed about your smile, even if most of your teeth look perfectly fine. We can reshape slightly damaged teeth with cosmetic bonding, a process that lets us hide minor imperfections in a matter of minutes; it's the faster, more affordable alternative to veneers. The tooth-colored material is applied to the tooth and blended to match the enamel before being hardened in place instantly with a special curing light.
Teeth Whitening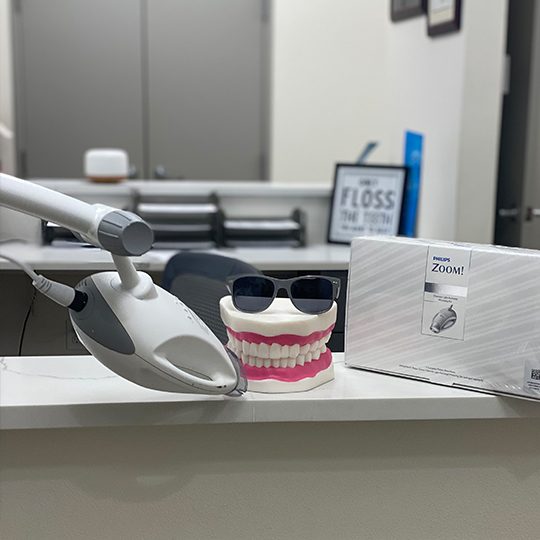 Coffee, wine, tea, or richly pigmented foods like tomato sauce can stain your teeth, causing them to take on a yellowish appearance. Oftentimes, these stains form underneath the enamel and are extremely difficult to remove with simple brushing. With our in-house ZOOM! whitening system, we can significantly brighten your smile in less than an hour! We also offer customized whitening kits for those that want the dazzling results of professional whitening but would rather have the process done in the comfort of their own homes.
Opus Skin Resurfacing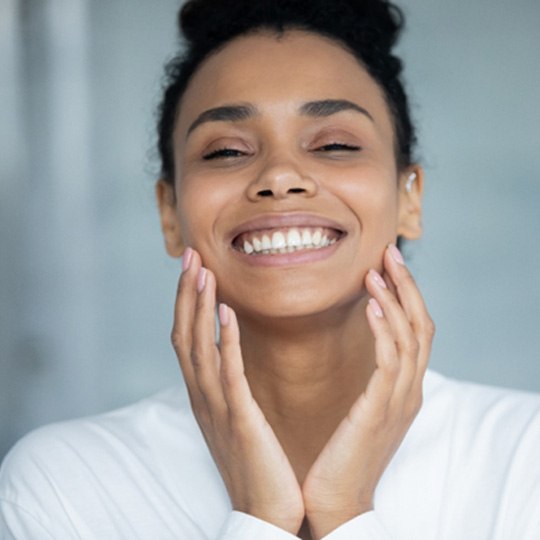 Time marches on, and everyone knows what that means—more facial wrinkles! While there is a multitude of laser treatments available that can make annoying fine lines disappear, they often sting the skin and require multiple days of downtime. With Opus Skin Resurfacing, radiofrequency energy is used to gently stimulate the production of collagen to make your skin appear smoother and more supple. It's faster and more comfortable than laser methods, and your results will look so natural that they will have people asking, "Did they or didn't they?"
Learn More