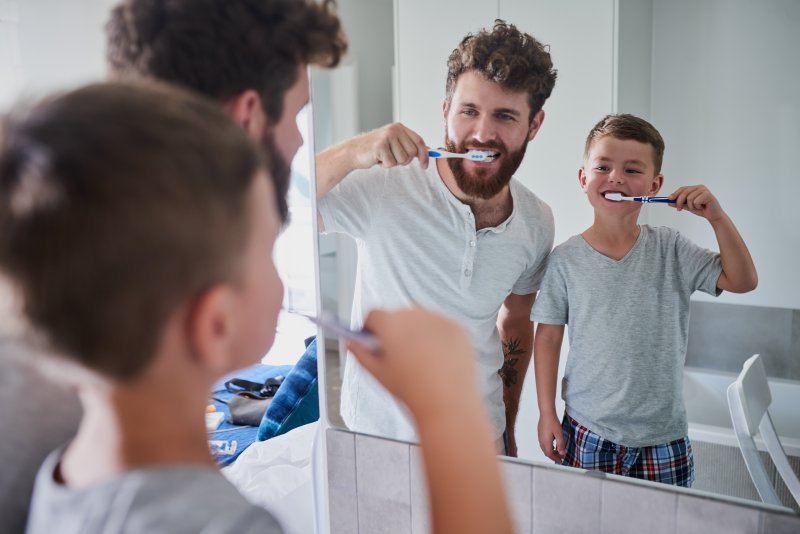 There are plenty of questions that come with parenting, such as the right food to feed your child and how much sleep they need. One of the most important aspects to consider is your little one's oral health. After all, the condition of their smile can significantly impact their social and overall well-being in the years to come! To ensure they grow up with strong and healthy pearly whites, here are five facts every parent should know about children's dentistry.
#1: Proper Oral Hygiene Begins Earlier Than You Think
As soon as baby teeth appear, they will be susceptible to tooth decay. This means you'll need to practice good oral hygiene to avoid cavities. Feel free to brush your little one's teeth with a baby-sized toothbrush and a tiny amount of children's fluoridated toothpaste. You should also begin flossing their small pearly whites as soon as they start touching.
#2: Cavities Aren't Only Caused By Candy
Most people know that sugary treats can lead to cavities if left unchecked. However, they aren't the only foods that can fuel bacteria growth. Meals high in carbohydrates and starches can also be detrimental to teeth, such as chips, crackers, cereal, and even fruit juice. Baby formula may also contain sugar that can cause tooth decay if allowed to accumulate on your child's gums when putting them to sleep with a bottle.
#3: Tooth Decay Is the Most Common Childhood Disease
Tooth decay in children is five times more common than asthma, and 20 times more than childhood diabetes. This makes issues like cavities the most typical childhood disease. For this reason, you'll want to practice good oral hygiene techniques on your little one's smile, as they'll be more vulnerable to cavity-causing bacteria early on.
#4: Dental Decay in Baby Teeth Still Matters
If there's an issue with your child's baby teeth, you might think you can simply wait for them to fall off to resolve it. Unfortunately, an infection in your little one's smile can spread throughout their mouth or even to vital organs like their lungs and heart. You'll want to address concerns like cracks, chips, and cavities in their baby teeth as urgently as permanent ones, as dental issues can impact their eating habits, speech, and self-esteem.
#5: Children Should Have Their 1st Dental Checkup By Their 1st Birthday
The last thing you'll want to do is introduce your child to the dentist when they're experiencing a toothache. To avoid developing any fear or anxiety about dental care, it's best to schedule their first checkup before their first birthday. This way your child becomes familiar with seeing their dentist before an incident occurs, making them more comfortable early on.
By keeping these few tips in mind, you'll be more prepared to help keep your little one's teeth in pristine condition. Feel free to speak with your children's dentist, and they'll be happy to help you every step of the way!
About the Author
Dr. Diana Vazquez earned her dental degree from the Baylor College of Dentistry. She's also a member of several groups like the Academy of General Dentistry and the Hispanic Dental Association. She provides a wide selection of advanced and comprehensive treatments, including children's dentistry. If you'd like to schedule an appointment for your little one, visit her website or call 214-304-2112.